Pediatric Speech-Language Pathologist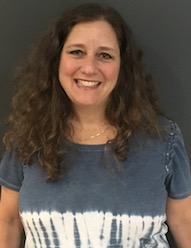 Jill Pila graduated from Columbia University in 1993 with a Master's Degree in Speech/Language Pathology. She received a B.A. in Psychology from the University of Michigan in Ann Arbor in 1989.
Jill has had the opportunity to work with children and adults of all ages. She began her speech/language career working at The Brooklyn Hospital center and then spent many years working at Lenox Hill Hospital. In both facilities Jill worked with the pediatric population and adults as well. In addition to the hospital positions, Jill also maintained a successful private practice on the Upper East Side of Manhattan. Jill moved to New Jersey in 2004 where she immediately opened a private practice and began working with schools throughout New Jersey. She works with a variety of diagnoses in the area of speech/language pathology. Jill values her colleagues as she holds the position as President of the Union County Speech Language Hearing Association.
On a personal note, Jill enjoys time with her husband, four children, and a family dog. Jill also enjoys sports; she's an avid bike enthusiast, tennis player, and marathon runner.