The "Riverwalk Physical Therapy Group" is pleased to provide free courtesy transportation from your home to our clinic and then back again.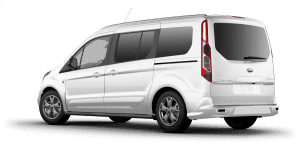 This service eliminates one of the many obstacles clients face during the rehabilitative process. For many elderly and post surgical clients, obtaining health care services like physical therapy can prove difficult. We seek to provide a means for those individuals in need of our physical therapy services when they might otherwise not be able to get the care their physician has requested. Please note that any developmentally delayed persons and or children under 18 years of age, must be accompanied by a parent or guardian.
Benefits of the Program
Patients that have difficulties driving can get care sooner.
Patients avoid a delay in physical therapy.
Patients are able to comply more readily with the duration and frequency of treatment their physician has outlined for their physical therapy services.
Patients can obtain physical therapy services more safely since they are not attempting to drive hurt or in a limited capacity.
How to Get Transportation
Call and mention you need transportation.
For Basking Ridge: 908-758-1006
For Raritan: 908-758-0770
We schedule your appointment and verify your pick up time.
We pick you up for your first visit and determine a schedule for your therapy.
Appointments must be scheduled 48 hours in advance.
Areas we pick up patients
Basking Ridge
Bedminster
Bernardsville
Gillette
Long Hill Township
Parts of Warren
Bridgewater
Watchung
Harding