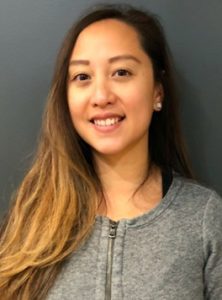 Dr. Katherine Pace graduated from the University of Medicine and Dentistry of New Jersey (now Rutgers University) with her Doctorate in Physical Therapy in 2008. The main focus of her career has been in out-patient orthopedics. She has worked closely with orthopedic surgeons that specialize in total hip and total knee replacements as well as surgeons that specialize in sports and trauma. In addition, she has worked in a sub-acute facility that is primarily targeted for patients with lower extremity amputations as well as patients that recently had a CVA. She continues to research and use evidence-based medicine to best tailor her patients' programs for optimal improvement.

Katherine has developed a passion for pelvic health through personal difficulties. Her oldest child was born with a rare disease called Hirschsprung's Disease, causing him to undergo pediatric pelvic floor training for many years. The frustration and isolating problems with this condition had really opened her mind and heart to want to help other pelvic floor patients. After experiencing unresolved pain during her second pregnancy, without good answers from her providers, she sought to formally learn more about the pelvic floor world. Katherine has become a certified pelvic health practitioner from Evidence In Motion. In the clinic, she sees pelvic floor issues present in many usual orthopedic cases like low back pain, groin pain, or hip immobility. The importance of identifying these issues can be a key factor in unlocking puzzling chronic conditions.
In her free time, Katherine loves spending quality time with her husband and two wonderful sons. She also is co-treasurer for her church and spends a lot of time setting up community events.