Pediatric Physical Therapy "For Both Orthopedics and Special Needs"
Physical Therapy is beneficial to children with mild to severe developmental problems that may be due to known or unknown causes. For these children, intervention is a critical component in allowing them to function independently. At the "Riverwalk Pediatric Therapy Group", our ultimate goal is that your children will reach their maximum potential in our program. Through careful discussion with you and your child, along with a detailed physical examination, we will create an individualized treatment plan that targets your child's specific functional and or recreational needs and goals. Areas such as mobility, joint function, strength and balance will all be carefully evaluated.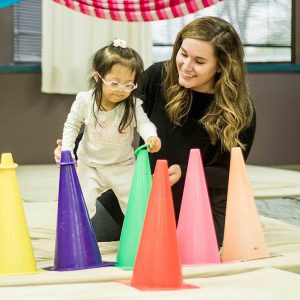 At the Riverwalk Pediatric Therapy Group in Basking Ridge NJ we pride ourselves in offering various and individualized techniques, games, and activities – giving your child the opportunity to develop their skills and confidence.
We realize that it is a privilege to serve your family. We are completely devoted to your child's development and hope to make forward progress a reality.
CALL NOW FOR A FREE CONSULTATION!