Physical Therapy Bedminster NJ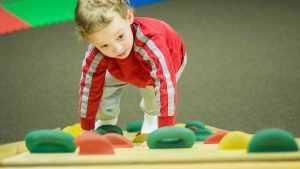 Our office is in Basking Ridge NJ we take patients for physical therapy bedminster nj. We offer FREE TRANSPORTATION to our office so that you can get through your physical therapy treatments quicker. Before you decide to have surgery give physical therapy a try. Some treatments can be just as effective as surgery. Some of the things we offer are: acupuncture, massages, speech therapy, weight loss management, personal training, and have a live better running club. We also offer pediatric speech therapy, pediatric physical therapy, and occupational therapy. For physical therapy bedminster nj give us a call today!
Free Transportation for Physical Therapy Bedminster NJ
Riverwalk Physical Therapy offers free transportation for physical therapy Bedminster NJ to our brand new office in Basking Ridge NJ. Call us today to set up your initial consultation! We know how difficult it can be to have delays in your rehab, prolonging you getting better so we offer free transportation so you can make it to our facility as soon as you start needing care.
Acupuncture Bedminster NJ
Our facility offers acupuncture for many different issues including: Fertility, Pain, Digestive disorders including ulcer and gastritis, Headaches/Migraines, Gynecological Disorders including PMS and dysmenorrhea, Depression, anxiety and stress, Arthritis, Chronic Fatigue, TMJ, Morning Sickness, Hypertension, Adverse reaction to Chemotherapy or radiation, Rhinitis, including hay fever, and many more Acupuncture Bedminster NJ we are located nearby at 25 Mountainview Blvd, Basking Ridge, NJ.
Pediatric Physical Therapy Bedminster NJ
Our office offers pediatric physical therapy Bedminster NJ right in Basking Ridge NJ at our brand new facility. We work with your kids to help them reach their full potentials with developing with our physical therapy program. In order to get better, physical therapy is very important in the growing process. We work on mobility, joint function, strength and balance will all be carefully evaluated with your children.
Call Today for an initial consultation: 908-758-1006
Physical Therapy Bedminster NJ | Our Office is Located in Basking Ridge NJ