Physical Therapist located in Bridgewater, Raritan, NJ

About Hinal Patel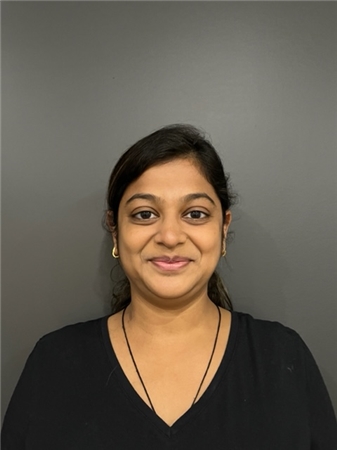 Hinal obtained her Bachelor's Degree in Physiotherapy in 2011 from Mumbai, India. She then came to the USA to pursue her Master's degree and graduated with a Master of Health Science in Physical Therapy from the University of Indianapolis in 2013. In 2019, Hinal completed her transition to DPT (Doctor of Physical Therapy) through Evidence in Motion. Since 2015, she has been a Board-Certified Orthopaedic Clinical Specialist and specializes in evaluating and treating various orthopedic conditions. In 2021, Hinal completed her Manual Therapy Certification through Evidence in Motion to enhance her hands-on skills.
Hinal began her career in Indianapolis in 2011 at a skilled nursing facility where she also served as the manager of the rehabilitation department. In addition to her management duties, she treated patients with various conditions, focusing primarily on post hip and knee replacements, balance, and gait training. In 2015, Hinal relocated to New Jersey and continued working in a rehab setting until 2018. She then transitioned to an outpatient clinic and has continued to work in this setting, focusing on treating patients with various orthopedic and neurological conditions using patient-centered exercise programs and manual therapy skills.
Outside of work, Hinal enjoys spending time with her family, cooking, and traveling to try different cuisines. She also practices yoga and dance to maintain her physical health.
If you have any questions, concerns, or comments regarding Riverwalk Physical Therapy, please fill out the short contact form below.