Physical Therapist located in Bridgewater, Raritan, NJ

About Phil Pesce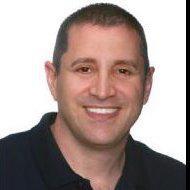 Philip Pesce, MSPT, is a highly qualified physical therapist and co-owner of Riverwalk Physical Therapy in Raritan and Basking Ridge, New Jersey. He received his Masters in Physical Therapy in 1998 and has since worked in several renowned medical facilities, including the Rusk Institute of NYU and Staten Island Hospital, as well as providing one-on-one physical therapy for staff at Goldman Sachs in Jersey City through PLUS ONE. In addition, Phil has worked with pediatrics for the NYC Board of Education. For the past 12 years, Phil has primarily worked in outpatient adult and pediatric orthopedic facilities.
Phil is dedicated to his profession and continuously seeks to expand his knowledge through lifelong learning. He has received Level 1 and 2 certification from the Titleist Performance Institute, a division of the Titleist Corporation, allowing him to restore lost function and movement with regard to golf fitness. Phil attends classes every year and has completed recent courses in Sports-Related Injuries in the Young Athlete, Injuries in the Running Athlete, and Evidence-Based Examination of the Shoulder. He stays current with post-operative protocols and the latest manual therapy techniques and closely collaborates with surgeons and general MDs to provide optimal patient follow-up.
Phil values his faith and relationship with God above all else. He serves as an elder in the Pottersville Reformed Church and regularly attends services. In his personal life, Phil enjoys spending time with his wife Sheri and two young children. He loves golfing, fishing, hiking, swimming, biking, and traveling.
If you have any questions, concerns, or comments regarding Riverwalk Physical Therapy, please fill out the short contact form below.