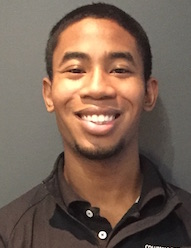 Peter received his Doctor of Physical Therapy degree and graduated from Columbia University. At Columbia, Peter completed the Advanced Track in Orthopedics and took specialized courses on sports rehabilitation and presented his Capstone Project on Thoracic Outlet Syndrome of the Shoulder. Peter earned his Bachelor's of Exercise Science from Rutgers University, where he graduated top 10% of his class and earned Summa Cum Laude.
Peter has completed clinical affiliations throughout Central Jersey in outpatient orthopedic, acute care, and outpatient hospital-based settings. Peter has worked with a diverse patient population, including geriatric and pediatric patients, and has treated a wide range of diagnoses of orthopedic, neurologic, and vestibular origins. Peter is a current member of the American Physical Therapy Association and is licensed in both New Jersey and Pennsylvania.
Peter's passion for exercising and maintaining a healthy lifestyle stems from his high school career of playing basketball, soccer, and running track and field. He enjoys participating in CrosssFit and has experience with presenting proper exercise technique and injury prevention methods amongst the CrossFit community. He is dedicated to his patients' success and understands the importance of providing each patient with a unique and individualized experience.